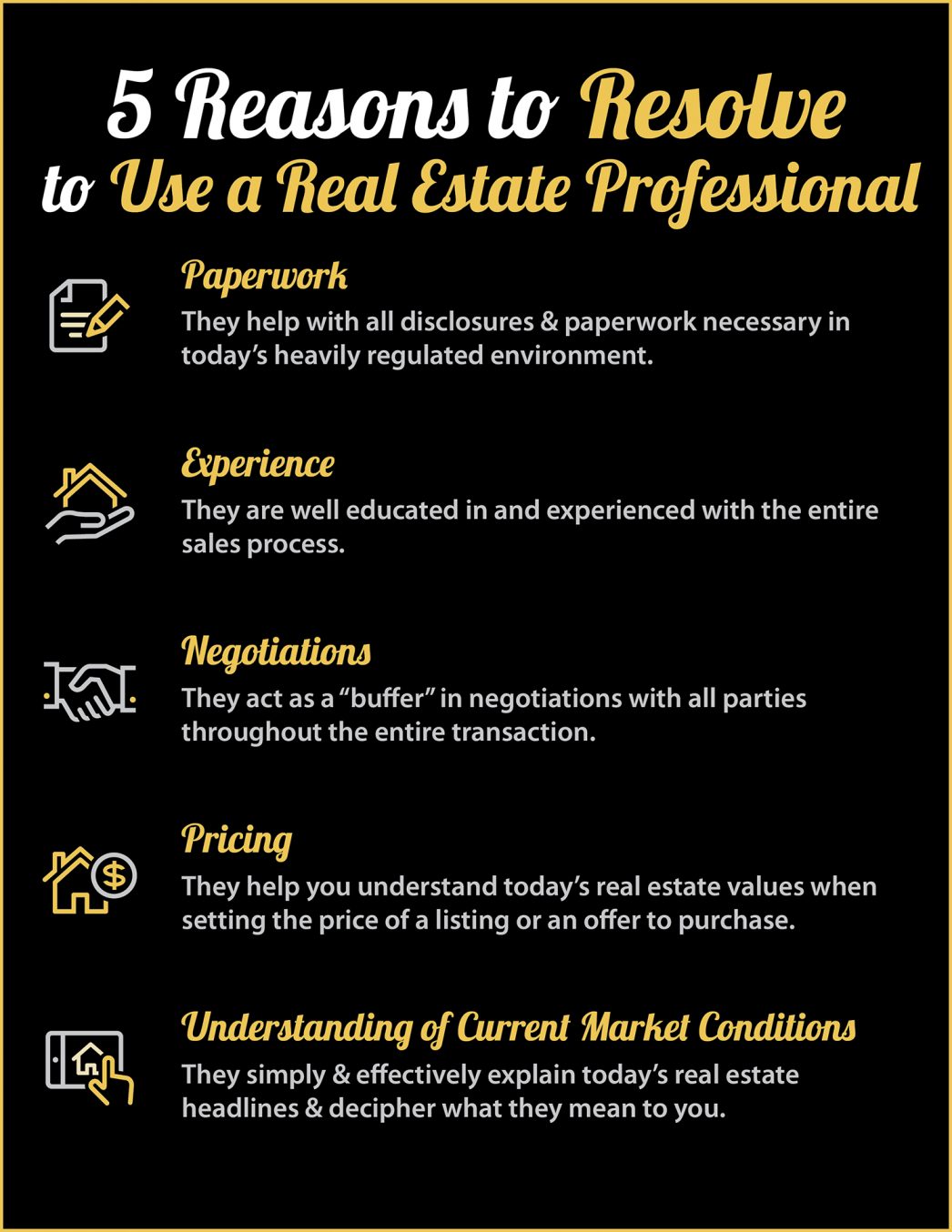 Infographic By KCM Crew
Here are the top five reasons:
Paper Work
They help with all disclosures and paperwork necessary in todays heavily regulated environment.
Experience
They are well educated in and experienced with the entire sale process.
Negotiations
They act as a "buffer" in negotiations with all parties throughout the entire transaction
Pricing
They help you understand todays Real Estate Values when setting the price of a listing or an offer to purchase
Understanding the Current Market Conditions in Charles County Homes for Sale
They simply and effectively explain today's Southern Maryland Real Estate headlines and decipher what they mean to you
Highlights from Charles County Homes for Sale
As we usher in the new year, one thing is for certain… if you plan to buy or sell a house this year, you need a real estate professional on your team!
There are many benefits to using a local professional!
Pick a professional Realtor in Charles County MD who knows your local market and can help you achieve your dreams!
Back to top of page